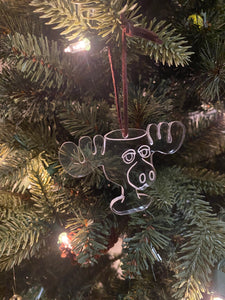 Customer Reviews
Great service and excellent quality
I have purchased a few items from Ashley. Recently the Moose Mug Ornament. Always pleased with my purchase. Quick turn around time and great service. You will not be disappointed.
01/08/2022
Bernice W.

Canada
Moose Mug Ornament
One word... Awesome! They loved them.
01/07/2022
Rebecca L.

Canada
"Can I refill your eggnog for you? Get you something to eat? Drive you out to the middle of nowhere and leave you for dead?"
Gifted this ornament to the matriarch of our family. She knows every line, since we watch it every year! Such a cute little meaningful gift. Would be great if it came with a little string to hang the ornament, but not necessary!